Click on the small triangles to the left and right of the top row of pictures to see and of the 11 pictures included here.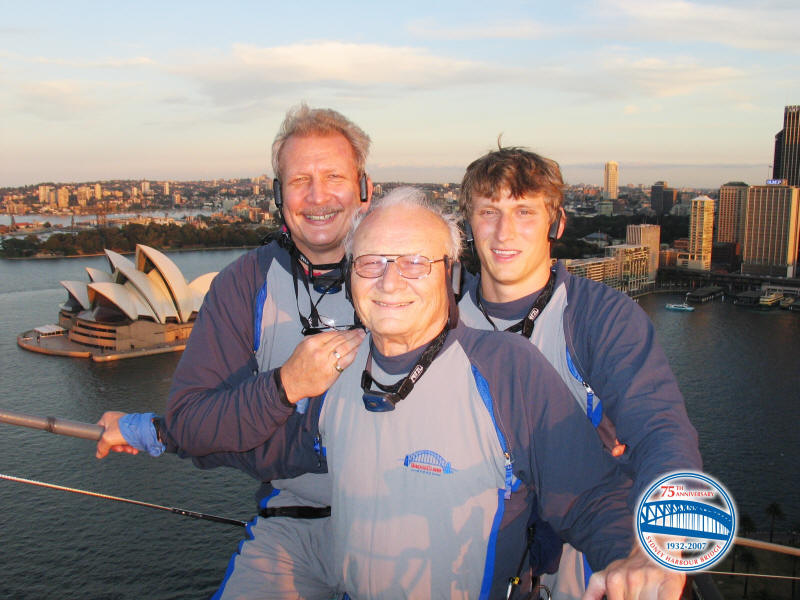 Larry, Stanley & Ross Czarnik atop the bridge.
You can see the Sydney Opera House over Larry's shoulder. There are 3 generations on the bridge. Just remember that Ross is Mark's son and Larry's nephew and Stanley's oldest grandson.
Page created 18 June, 2007. Last update - 25 June, 2007 17:32:42 +1000