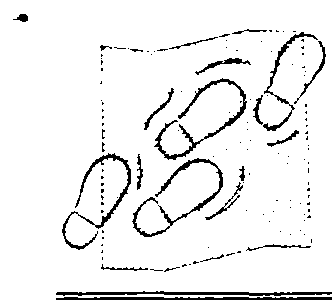 As part of a Diocesan sponsored program to provide a Youth Ministry Program throughout the Diocese, Queen of Peace Normanhurst have re-establishment of a program for Youth in Normanhurst Parish.
Contact Kevin Petherbridge (9481 0483) or just come along to one of the youth events. Visit 10 Ways That Everyone Can Support Youth.
Normanhurst Youth Ministry Events !
Regularly scheduled
Typically the 4th Sunday of the month, 6:30pm.
Followed by social gathering (BBQ) in the Church Hall afterwards.
.

Musicians Workshop - Fortnightly (NYMGIG - Normanhurst Youth Ministry Guitar Interest Group)

Typically the 2nd and 4th Tuesday of the month, 7:30pm in the Church Hall
An opportunity for musicians (both experienced and beginners) to have a good time and learn from each other.
New participants are always very welcome. Simply turn up.
.

Touch Football - Weekly

Every Saturday, 3-4pm at James Park, Lowe Rd, Hornsby. (This is the end of Palmerston Rd, behind Hornsby and Ku-ring-gai Hospital).
Joggers and water bottle are necessary equipment.
.
Future events scheduled
Watch this space.
Events always subject to change. Click here for a contact to verify.
Previous events
Check out Queen of Peace - Normanhurst - Youth Ministry - History.

---
The Broken Bay Diocese is very fortunate to have a full time Diocesan Youth Ministry Coordinator. Her name is Karen Lunney. Click here to check out details of things happening in the Broken Bay Diocese Youth Ministry. You can even see a reference to the Normanhurst Youth Ministry there !
See About Us for more info on the Who, Why, Format, and the initial Survey that was taken.
Great and be pleasant to young people everywhere you meet them

Consistently pray for your and youth ministry efforts, and let them know you are praying for them.

Seek and find opportunities to affirm youth, and let them know they are valued and cared about. Thanks youth for being present and participating in parish life. Acknowledge and affirm their efforts both within the parish and beyond.

Take time to get to know the youth and families who live near you and who you encounter on a regular basis. Ask them to tell and / or teach you about the things that interest them (e.g. sports, music, hobbies, computers and the Internet.

Get involved as a volunteer in programs for your at church or in the community as you schedule permits, perhaps working on a limited or seasonal basis.

Become and "ambassador" for youth by encouraging the adults you encounter to view youth in positive ways. Actively help other adults to understand the needs and gifts of youth. Help them respond to the challenges youth face today.

When you see youth doing good work let them know it, and let their supervisors and parents know as well.

Support families with youth by offering to help with transportation, childcare for younger children, homework, overnight supervision, or as an emergency contact.

Make contacts to create opportunities for youth in the businesses and organizations to which you belong (youth part-time summer employment, service projects, learning opportunities, mentor programs, etc.)

Support the leaders who are working in ministry with youth. Help with support roles, such as helping to keep track of mailing lists, budgets, or transportation co-ordination. Provide childcare or other assistance that helps the leaders to provide programs for youth.
Page created - 19 February, 2002
Page last updated - 10 September, 2002 05:00:08 +1000